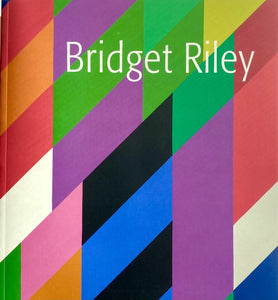 By Bridget Riley, Robert Kudielka, Eric de Chassey, Michael Bracewell, and Dave Hickey

This book marks the first major survey of Riley's work to be staged in Scotland and the first of its scale in the UK since 2003. Published to accompany an exhibition at the National Galleries of Scotland from June until September 2019 and at the Hayward, London, October- January 2020. This work includes a selection of critical writings starting with David Sylvester's review of her first exhibition in 1962 and ending with Dave Hickey's foreword to her 2019 exhibition in LA. Also featuring reviews, essays, statements and conversations that have been specially selected by the artist and include her own writings as well as beautiful images of the artists work through her career. 
 
Publisher : National Galleries Of Scotland (August 31, 2019)
Language : English
Hardcover : 280 pages
ISBN-13 : 978-1911054245
Dimensions : 10.14" x 1.17" x 11.02"