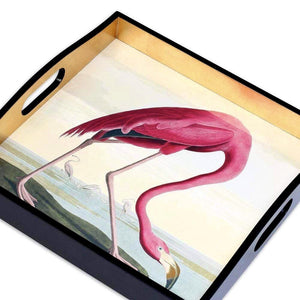 by Caspari
OUT OF STOCK
These high-quality, limited edition handmade trays are a super versatile decor accent piece for a home or office. Featuring artwork from John James Audubon. and part of Caspari's best-selling artists and museum collections from around the globe. 
The beautifully finished surfaces of our lacquer trays display artwork sourced from artist and museums around the world.
Each quality-crafted tray is handmade by artisans in Vietnam.
Single Tray
14" x 14"
Trays featuring hand-burnished metallic accents are applied with genuine gold or silver leaf.