Explore the Museum Store
The Oklahoma City Museum of Art Store offers a completely unique and art centered shopping experience.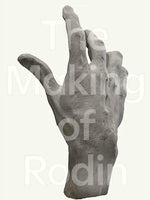 True Nature: Rodin and the Age of Impressionism
On View Now
In collaboration with LACMA, over 60 works by Rodin in this exhibition are contextualized by additional works by his fellow Impressionists, including Claude Monet, Pierre-Auguste Renoir, Camille Pissarro, Edgar Degas, and Paul Cézanne.

Check-out our specially curated selection of merchandise created exclusivly for this incredible show opening this summer, June 17.
SHOP NOW