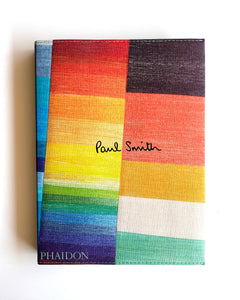 by Tony Chambers and Paul Smith

Exclusive Signed Copy

A timely celebration of British design legend Sir Paul Smith and his one-of-a-kind creativity.

This new monograph captures the unique spirit of British fashion icon Sir Paul Smith through 50 objects chosen by Sir Paul himself for the inspiration they have provided him over the years — from a wax plate of spaghetti and a Dieter Rams radio to a Mario Bellini Cab chair and a bicycle seat. Each object has impacted his worldview, his creative process, and his adherence to a design approach that's always imbued with distinctly British wit and eccentricity.

Flexibound: 264 pages
Publisher: Phaidon Press (October 14, 2020)
Dimensions: 10 5/8" x 8 1/8"
ISBN: 9781838661274
Language: English