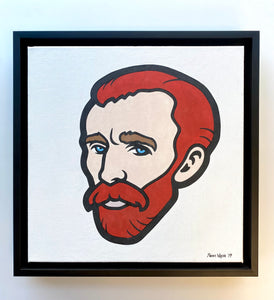 by Trevor Wayne

Collector Alert
 A framed original acrylic painting commissioned specially for the Oklahoma City Museum of Art by Palm Springs artist, Trevor Wayne. Van Gogh, is part of Trevor's Pop Art series. 
12" x12" canvas, 13" x 13" framed.
Matte black frame surrounding canvas
Includes brackets and wire on backside for hanging
Signed and dated by artist, (2019).